We're heading toward Halloween, and you know what that means! No, not that stores are already putting out Christmas decorations. It means it's time to prepare your home for the winter weather ahead – especially if you live in a region that gets a lot of snow and ice. Check these fall home maintenance items off your list and you'll be heading into the holiday season with preparedness, peace of mind, and a lower heating bill! 
Take steps to save on your heating bill this winter
The easiest way to find out how you can make your home more energy-efficient, and thus save on your monthly utility bill, is to enlist the help of a trained auditor to do an energy audit on your home. They'll assess your home's current level of energy efficiency and provide specific recommendations to improve it. You can also find out how to do your own home energy audit at Energy.gov.
There are a few steps everyone can take to winterize and conserve energy. Adding weatherstripping around the frames of windows and doors will help keep cold air out. Door sweeps at the base of drafty doors will also help keep your home warm. Don't forget to remove any window A/C units as they can allow cold air in – or at least cover the outside of the unit with insulating wrap. 
Another great way to save is to purchase a programmable thermostat – Energy Star estimates you'll save $180 a year on your heating and cooling bill by programming it to 70 degrees or lower while at home, and 62 degrees or lower when you're asleep or out of the house. 
Make any necessary repairs to the exterior of your home before winter weather sets in
Now is the ideal time to schedule any necessary repairs to the outside of your home – before heavy snow and other weather events potentially worsen the problem. Check for things like peeling paint and loose siding that could lead to water damage or other issues caused by winter weather. Inspect your roof for missing, loose or buckled shingles, as well as loose flashing around skylights and chimneys where water and snow could seep in.
While you're at it, check for any gaps where mice and other critters looking for warmth could find their way into your home. Fill any smaller holes and cover large gaps with heavy-duty hardware cloth or a similar material. 
Get your lawn and trees in good shape 
One of the most important fall home maintenance items to check off your list is to trim your trees. Make sure you know how to prune your trees properly to avoid falling limbs in winter weather – or hire someone who does. Keep an eye out for signs of disease in your trees. This could include early leaf color change, thin or brown needles, and dead branches are all signs you may need to take action. 
Next, take care of the leaves on the ground. Leaves left on the ground during periods of snow can inhibit growth once spring comes around. While you're at it, make sure you clean the leaves out of your gutters and downspouts. This helps to avoid water pooling and damaging your roof or siding.  
Check safety measures off your list 
Ice and snow can turn a winter wonderland into a hazardous nightmare. Make sure your driveway, walkways, railings, and stairs are all easy to navigate before the cold weather arrives. Check for sturdy railings and any issues that will make shoveling more difficult or dangerous. 
Now is also a great time to check your smoke detectors and carbon monoxide detectors and replace batteries if needed. It's also a good time to check the radon levels – with windows staying shut during colder weather, radon is more likely to be trapped and build up in your home. 
Lastly, stock up on your winter supplies. This is especially important if you live in a region with a very cold and snowy season. Check your snow shovels and ice scrapers, and replace them if they're not in good condition. Make sure you're stocked up on ice melt – and be sure to get pet and plant-safe varieties if necessary. Check your emergency kits, both at home and in the car, and replenish if needed.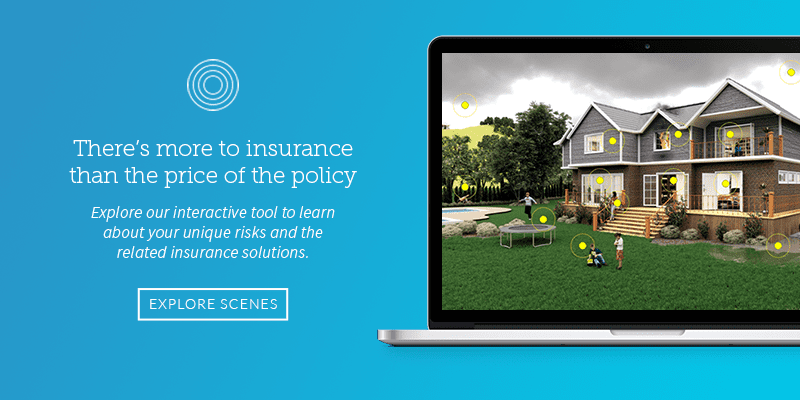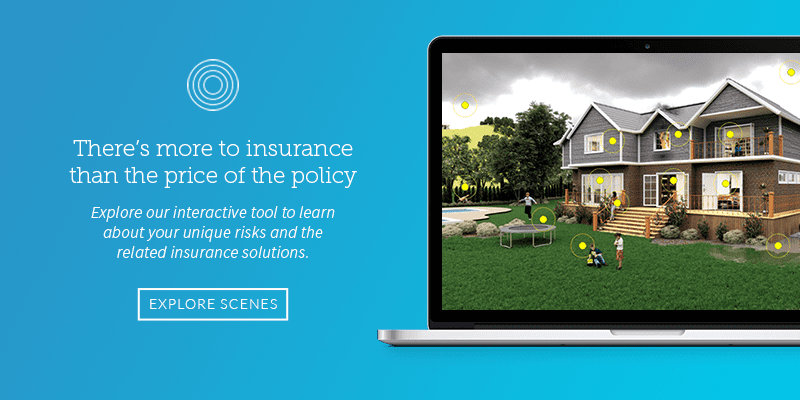 Make sure your homeowners insurance policy is up to date
Even if you check every fall home maintenance item off your checklist as you prepare for winter, there's a chance the cold weather or an unexpected storm could cause damage to your home. That's why it's important to make sure your homeowners insurance is up to date and has all the coverage you need. Has it been a while since you've looked at your policy or checked in with your insurance agent? Now is a great time to do that. Need help? We'd be happy to review your coverage – just fill out the form below to get started.