It's the time of year many of us have been waiting for: the kids are out of school and the trip we've been planning for months is right around the corner! We know you're ready for some recharging and relaxation – but first, make sure you're prepared to keep that downtime truly stress-free.
Nothing is worse than a vacation ruined by a breakdown, break-in or unexpected disaster. Keep reading to find out what you can do now to avoid common summer travel woes and return home with only the happiest of memories!
Protect your home while you're gone
While you're out having summer fun, your home is more vulnerable to break-ins. Unfortunately, burglars are on the watch for opportunities to take advantage of an empty house during this time of year. But there are things you can do to protect yourself, your home and your valuables.
First, leave your home protected. Before you go, double check that all windows and doors are securely locked. Activate your alarm system or check that doorbell cameras or other security equipment are charged and operational. If possible, let a trusted neighbor know about your travel plans. They can keep an eye on your house and may also be willing to get your mail and newspapers – if not, put a hold on both of those services as piled up mail and newspapers are an obvious signal that you've been away for an extended period of time.
Beyond trusted neighbors, family, and friends, avoid sharing your vacation plans publicly. This includes social media! Wait until you get home to share the fun photos you took on your trip. Real-time photos placing you far from home make your house a target for opportunistic criminals searching for those signs on social media.
Lastly, in the event that something does happen to your home while you're gone, make sure you have the right protection. If it's been a while since you've updated your homeowners insurance policy, or your'e not sure whether your coverage is sufficient, we'd be happy to take a look at your policy and help you address any gaps. Taking care of these items provides a priceless peace of mind and allows you to fully enjoy your time away.
If you're driving, make sure your car is ready
Road trips are a popular summer activity, but several problems could arise when you're driving a vehicle over long distances. It's always important to keep your vehicle maintenance up to date, especially when you're going to be driving long distances. If you'll be going through areas with spotty cell phone service coverage, this is even more crucial. Don't forget to test your windshield wipers for proper functionality and confirm that you have plenty of wiper fluid.
Do you have an emergency kit in your car? If not, you should. Here are a few items you should include:
Cell phone charger

Jumper cables

Emergency cones and road flares

Spare tire, jack and lug nut wrench

First aid kit

Nonperishable food like dried fruit, nuts, crackers, etc.

Water

Blankets

Bungee cord

Can of tire inflator and sealant

Duct tape

Extra fuses

Flashlight and batteries

Gloves

Paper towels or rags

Pen and paper

Phone number of your roadside assistance contact

Pocket knife

Screwdriver

Tire pressure gauge
Lastly, make sure your auto insurance policy is up to date and has the necessary coverage. While taking the precautions we've listed is a good step toward avoiding accidents and emergencies, you need to be prepared if such a situation arises. We can help! Fill out the form below to get a free consultation and find out if your current policy needs an upgrade.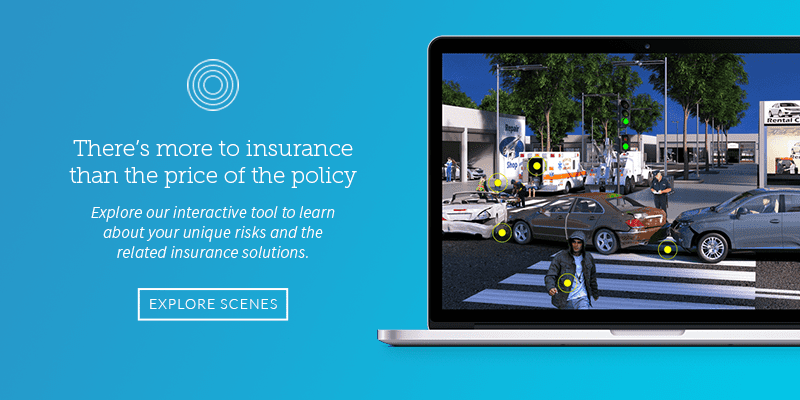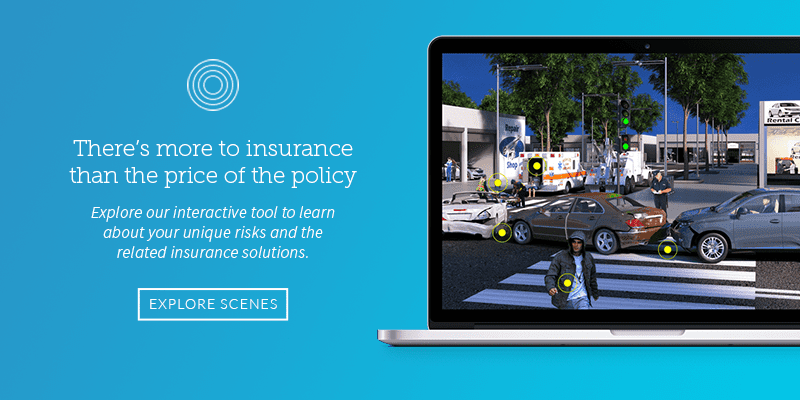 Keep safety in mind no matter what you're doing
Lots of the most beloved summer activities also require some additional safety precautions. The most common summer insurance claims come from outdoor grill fires, boating accidents, car accidents, drownings, and home break-ins. If the activities you have planned include fire, bodies of water, or a lot of driving, take some extra time to prepare and think through what you need to do to keep everyone safe.
If you're boating, always be aware of the risks and how you can mitigate them. When you first get your boat back on the water for the season, don't skimp on the basic maintenance that needs to be done, and don't forget to check on the functionality and safety of your boat trailer as well. Do your best to get ahead of any potential issues with a pre-departure checklist, and keep the boat well-stocked with all required safety supplies. While on board, make sure you and your passengers practice safe behavior. Read our blog on boat safety for more tips and lastly, make sure you have the right boat insurance coverage in the case that something does go wrong.
If your activities involve building a fire, you need to be alert and aware of the necessary safety precautions. Kampgrounds of America recommends that campfires should be at least 15 feet from tent walls, shrubs, and trees. Never leave a fire unattended – you should always keep an eye on your campsite fire while it's burning. Always have a water source nearby in case of an emergency, and when you do put out the fire before leaving or going to sleep, be sure it's completely extinguished by thoroughly drenching the entire fire with water – not just the red glowing embers.
No matter what your plans are for this summer, reference this list before you go to ensure a safe and stress-free trip. Have fun out there! Have questions about how your insurance policies will cover you during your summer activities? Fill out the form below and we'll help you feel confident that you have the right coverage.