Missouri just had its first big snowstorm of the season. Were you prepared? After months of not having to think about extreme winter weather, some of us may need to revisit the best ways to deal with heavy snowfall. Keep reading for our top tips, and stay warm!
Make a plan and prepare
Do you have a disaster preparedness plan? Have you gone over it with your family? If not, start by creating one – follow the tips we shared in this post.
Once you have your plan in place, it's time to prepare your home for winter weather. We shared some home maintenance tips to prepare for winter in this blog. Have you taken the time to weatherproof your house? This includes insulating water lines that run along exterior walls to avoid freezing pipes, caulking and weather-stripping your doors and windows, insulating walls and the attic, installing storm windows or covering windows with plastic, and addressing any issues with roof leaks or tree branches that could fall on your home during extreme weather.
Have your furnace system checked by a qualified professional yearly. If you have a fireplace, it's crucial that you get it inspected. Have a fire extinguisher handy, and be sure your smoke and carbon monoxide detectors are operational. The CDC shares some good tips in this infographic.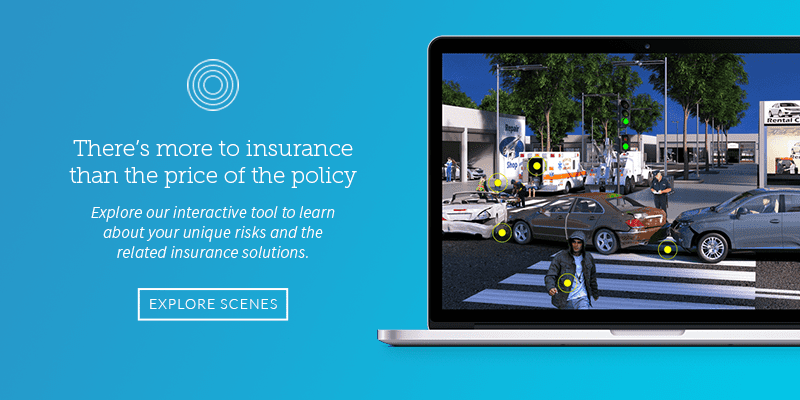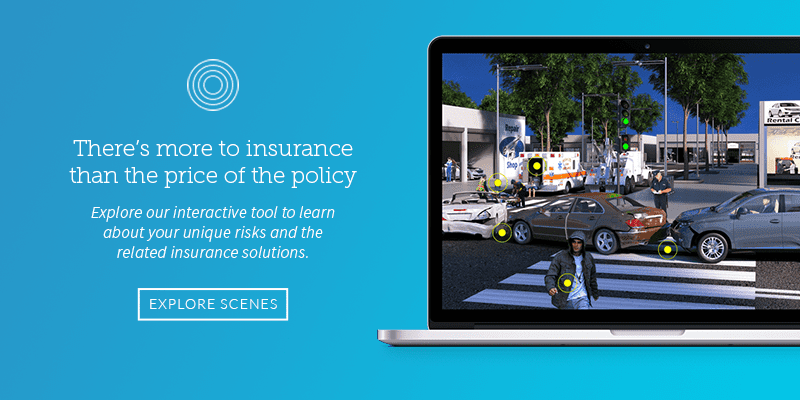 Next, get your car ready for winter weather. This is not the time of year you want to get stranded, so make sure your auto maintenance is up to date now. Put together an emergency kit to keep in the car that includes an extra charger or battery for your phone, warm clothing or blankets, a windshield scraper, shovel, flashlight, first aid kit, and snacks. You may also want to include tow and tire chains and cat litter or salt to help your tires get traction or melt ice if your car gets stuck.
After the snowstorm: clear the way
Once the snow has stopped, it's time for the fun part: digging out! Homeowners are responsible for shoveling their sidewalks – and you could even be held liable if someone is injured due to your obstructed walkway, so be sure to take care of this task quickly. Use a shovel or snowblower to clear the snow. Most importantly, be careful and ask for help if you need it. Stay warm and safe with the right clothing and equipment. Once the snow is cleared, put down salt or ice melt to prevent ice buildup.
Next, time to clear the driveway. Most of us don't have access to a snowplow, but a snow blower is the next easiest way to clear the snow. Smaller single-stage blowers can work for snow up to 9 inches deep. If a snow blower isn't an option, a good old-fashioned shovel will do the trick. If you're going with this option, the best method is to shovel frequently during the storm rather than waiting until it's over. It's also recommended that you first push the snow to the edges of your driveway, then scoop the snow that's left out of the way.
Getting your vehicle out of the snow
Once the roads are safe to drive on, you will want access to your car – and if it's not in a garage you'll have some work to do. Once you are able to get into the vehicle, turn it on and let the defrosters begin working – just make sure the area around the tailpipe is clear. Then, start from the top of your car and work your way down. Avoid using a shovel or anything else that could scratch your vehicle's paint or glass.
Preventing damage from a snowstorm
You probably know your roof could get damaged by heavy snowfall, but there are other areas that could be negatively affected as well. Be sure to check for potential issues if you have a pool cover, solar panels, or a satellite dish. Lastly, you'll also need to be careful to avoid water damage caused by the snow melting. Check to ensure that your gutters and drainage system are clear of debris and that your sump pump is working if you have one.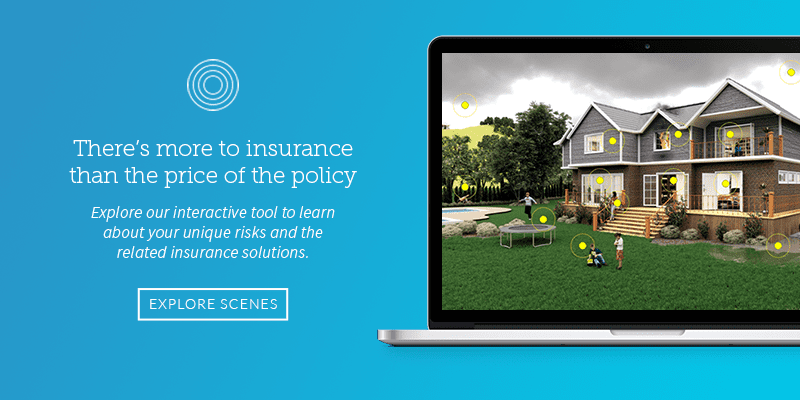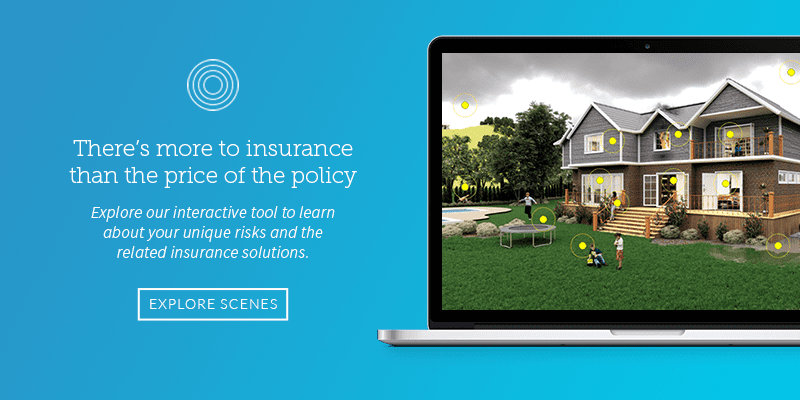 Make sure you're protected in case of damage
Even with the best preparations, winter weather can result in unforeseen issues with both your vehicle and your home. The best way to minimize the financial damage caused by these problems is to make sure your insurance coverage is updated and sufficient. We are happy to help by looking over your current policy to see if you have the right coverage. Give us a call or fill out the form below to get started.